Accommodations
While there are dozens of accommodation options, there are six reasons why you should stay at a GFNY partner hotel:
Location: we know what makes sense from a GFNY perspective.
They allow bikes in your hotel room.
You are around other participants for an impromptu training ride or sharing war stories after the event.
Guaranteed availability of a 4am breakfast on raceday to fuel you for the big day.
We've done the research; all you need to do is book.
The hotels offer discounted rates to you and not a commission to us.
If you don't see a hotel on our list, it's possible that the hotel either did not want to allow bikes in the sleeping rooms or did not want to offer a 4am breakfast on race morning, so if you are booking a non-official hotel, check their offers and policies directly with them.
Villard de Lans and its region offer all types of accommodation.We know that it is more pleasant to stay with other athletes when you travel for a race, and the hotel is ready to welcome cyclists. Below are some places to stay. You can also find more information by contacting the Villard de Lans Tourist Office here: 
Web Site: villarddelans-correnconenvercors.com/sejourner-pratique/hebergements/
Contact: villarddelans-correnconenvercors.com/sejourner-pratique/pratique/contact-horaires-ot/
Téléphone: +33(0)4 76 95 10 38
Hotel les Playes
In a green setting and a mountain atmosphere, facing the panorama of the Grande Moucherolle, this establishment offers you calm change of scenery, with a great location at the start of the GFNY Villard-de-Lans, Côte 2000.
Treat yourself with gastronomic cooking with the colors of the Vercors using fresh products. The rooms are entirely renovated. The parking is free and bicycles are, of course, welcome!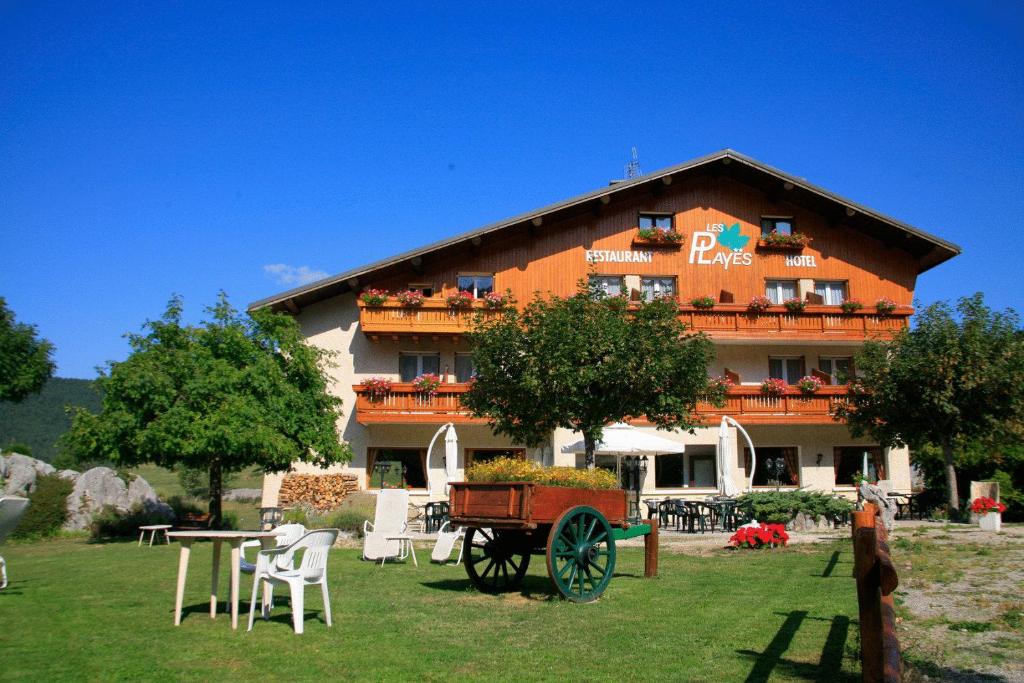 Hotel Le Christiania
Situated in the heart of Villard de Lans, the hotel Le Christiania welcomes you in the warm atmosphere of its chalet and offers you an idyllic setting. Facing the Vercors mountains, it offers 20 charming rooms with a restaurant, bar-lounge, two swimming pools, terraces and south-facing gardens. Extremely well located, it allows you to practice many activities. In summer, the majestic setting of the Vercors regional natural park invites you to all kinds of leisure activities. For a weekend or a longer stay, you can enjoy long moments of peace and relaxation in this hotel.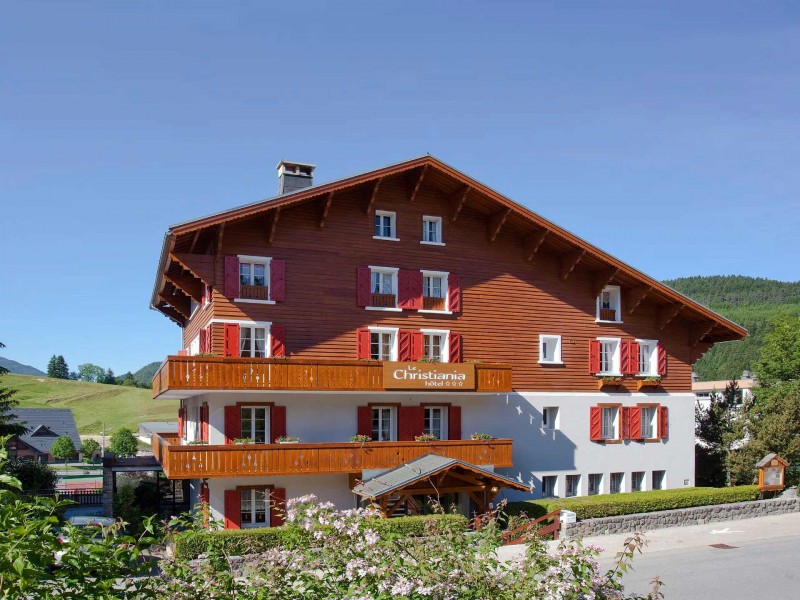 Hotel Le Dauphin
In the heart of the Vercors, come and stay in the hotel located in Villard de Lans. 
At 1100 m of altitude, enjoy the benefits of the mountain in any season.
To sleep well, whether you are a sportsman or more in relaxation mode, the hotel Le Dauphin offers you cosy rooms in Vercors style with a mountain spirit. The wood on the walls and the red and white colors give a warm spirit, everything invites you to relax and recharge. A place to spend a night with peace of mind.

With family or friends, discover the comfortable rooms with a view of a relaxing garden or the mountains.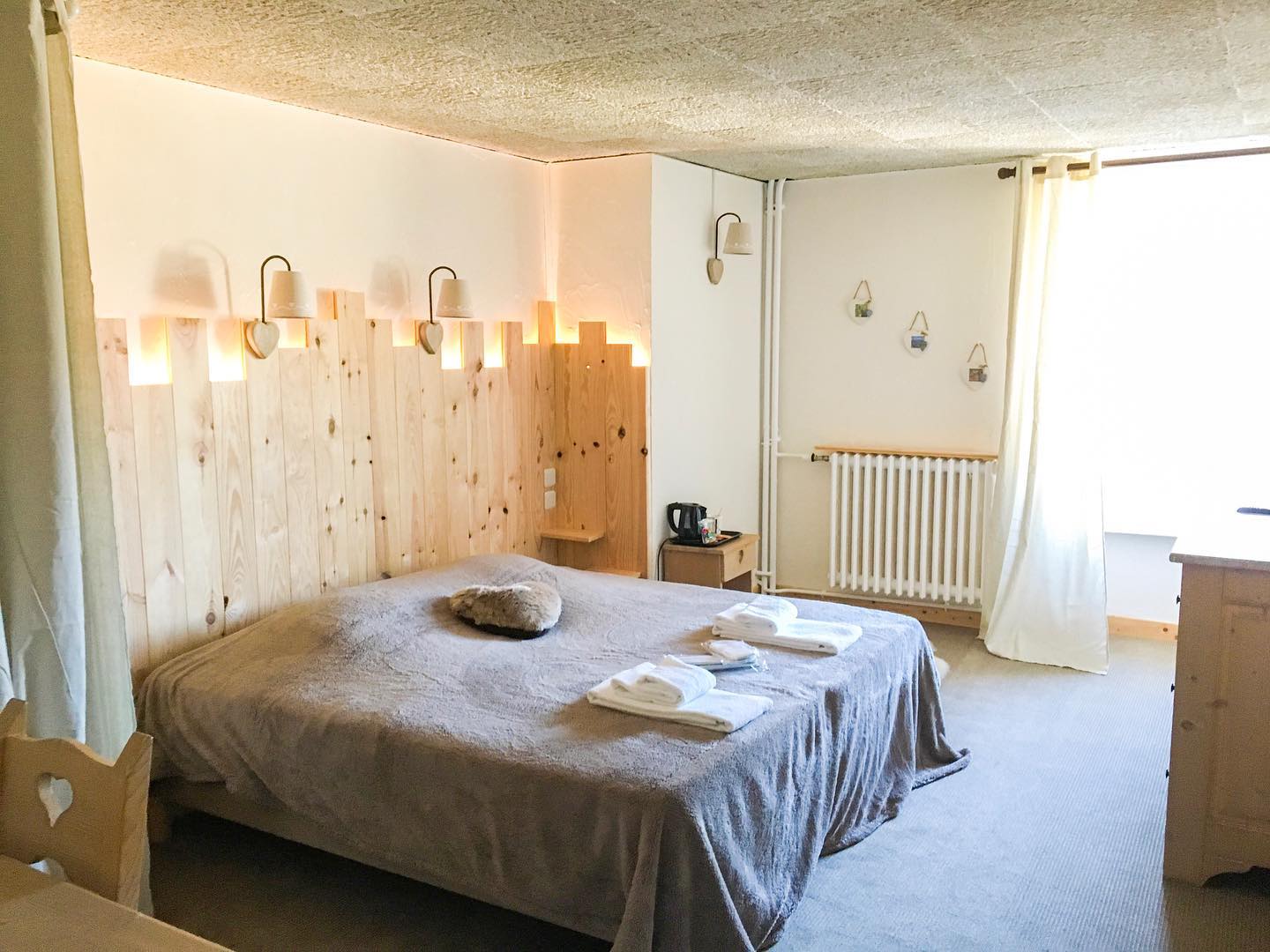 Hotel La Roseraie
In Villard de Lans, in a quiet environment, the hotel La Roseraie offers you comfortable rooms and many services for a simple vacation.
The restaurant and the wellness area will allow you to enjoy and relax on site.
Ideally located, you can access the center of Villard-de-Lans to stroll through the alleys and shops or organize your outdoor activities whatever the season. Everything has been thought out so that your discovery of the Vercors rhymes with ease, pleasure and comfort.